Sometimes I'm a little bit overly obsessed with getting the best possible deal on things.


Where she got it: top: old navy // jeans: cotton on // vest jc penney // boots: aeropostale // scarf: target
Like, take this shirt for instance. I got it online on black friday for $6 and thought that was a pretty good deal for a cute long sleeved t-shirt! But then I went to old navy yesterday to get some baby shoes and saw it for $4... and I was so mad! I thought...why couldn't I have just waited a little while longer and saved some cash! But really, who can predict these things? Also, should I be this distraught over $2? Probably not.
I've learned that it's important to know what things are worth to me. This shirt, to me, was worth the $6 that I paid for it so I should really just be happy with my purchase. Because I would actually prefer it if everything cost $1... but that's not reality. The economics of it all is so complicated, and interesting, and VERY applicable to shopping.
So if you're an avid shopper like me... you probably know more about economics than you might think. You smarty pants.
And lets not forget about the AMAZING giveaway that's going on right now? Let's remind you of the prizes:
$25 to target
$25 to Starbucks
$10 to Forever 21
knit infinity scarf
holiday nail polish
pom pom beanie
head wrap
All to ONE lucky winner!
Click the image below to head to the giveaway!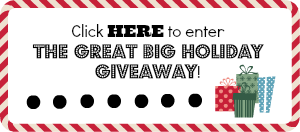 linking up with: totally posted tuesday, style sessions, trend spin, love your look, wiww, i feel pretty, what i wore, wednesday style connection