Oh, baby clothes. My little boy is now at an age where he wears real people clothes (as opposed to onsies and baby pants that look like jeans but are really sweatpants). He's also walking which requires, you know, shoes. So I've been getting my shopping fix in lately by finding cute baby clothes!
Here's the thing though... I really have a hard time spending lots of money on clothes that I KNOW he won't fit in the next time this season rolls around. So I've been carefully selecting a few things for my little one to ride out the winter. It's hard though because baby clothes are so darn cute! So here are some of my faves in the baby boy clothes department. I'll probably get him a few of these thing and just wish for the rest ;)
So many cute things, right?
When I was pregnant and still didn't know the gender yet, I would sometimes glance at the baby clothes section and think, "I better have a girl because boy clothes are boooooring!" But you guys, I was totally wrong. There may not be sparkles and tutu's but there's plenty of cuteness going on here, amiright?
Have a lovely day! And don't forget to enter the awesome giveaway going on right now with loads of great prizes! Click the image below to enter!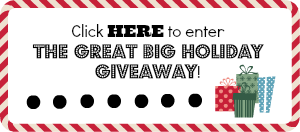 linking up with: tres chic fashion thursday, three-fur thursday